Welcome to the Strike The Blood Wiki!
We have contributed over 16,838 edits to 223 articles, 1,485 images and 8,236 pages on this wiki since September 2013.
Learn more about us, and what you can do to help.
Warning! Articles in this wiki are likely to contain spoilers from the series! Read at your own risk!
Strike the Blood
Kojou Akatsuki
used to be an ordinary high school boy—but that was before he became the Fourth
Primogenitor
, the most powerful vampire of all time. Worse—he doesn't even remember how it happened. Middle schooler Yukina Himeragi, meanwhile, is the Attack Mage sent to observe him—and to stop him if he gets out of control. But was it really a good idea to send a cute girl to observe a massively powerful vampire boy whose abilities activate whenever he gets aroused? And on an artificial island populated with all manner of demonic individuals, each with their own designs on the Fourth Primogenitor—?!
Characters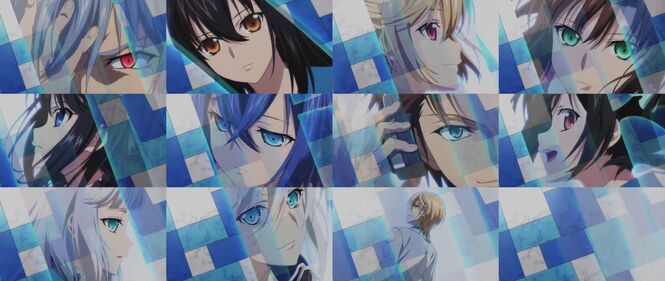 See more characters >
Latest Activity
| | |
| --- | --- |
| | |
| See more activity here. | More blogs can be found here. |
Affiliation
Would you like to affiliate with us? Contact an admin.
Twitter
Polls
Stike The Blood III has been announced. Are you ready for another season?
Other Communities