WELCOME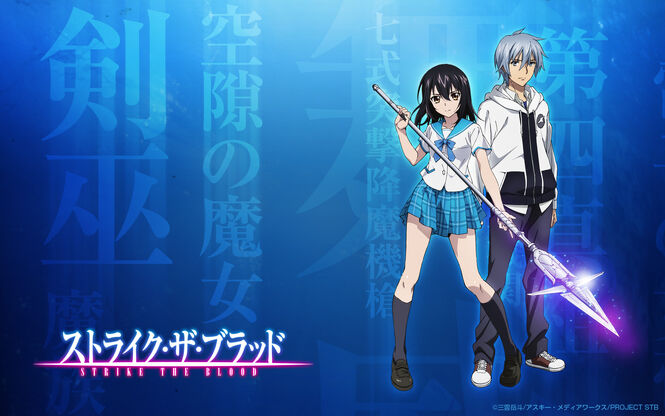 Welcome to the wikia all about Strike the Blood! This site is an encyclopedic database for anyone who is a fan of or interested in learning more about the supernatural action franchise. Feel free to help edit or contribute to the wikia!
PLOT
The Fourth Primogenitor is the world's strongest vampire that should only exist in legends, but he has emerged in Japan with twelve familiars to spread chaos. For the observation and obliteration of this fourth primogenitor, the government and Lion King Organization decided to dispatch an attack mage known as a Sword Shaman to observe his every move. For some reason, the one chosen for the observation was an apprentice Sword Shaman, Yukina Himeragi, who is just a middle-school girl! Wielding the strongest anti-demon spirit spear, Yukina arrived at Demon District, Itogami City, to find the fourth primogenitor. Surprisingly, the primogenitor is a high-school student, Kojou Akatsuki, who can't even remember how he became a vampire! Together Kojou unlocks his powers and protects his city from utter chaos!
CHARACTERS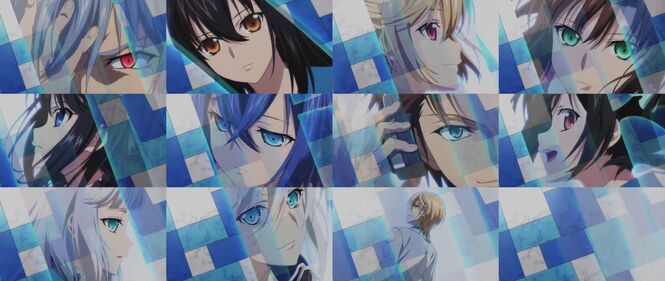 See more characters >
MEDIA
AFFILIATIONS
POLLBOOTHS
Who do you want Kojou Akatsuki to end up with?
How did you find Strike the Blood Second?
FEATURED ARTICLE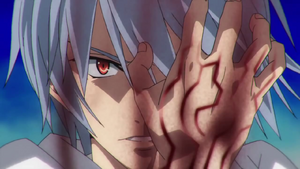 Kojou Akatsuki is the main protagonist of the series. He was a human who became a vampire and the fourth Primogenitor after Avrora Florestina made him her successor three months prior to the story. The Lion King Organization then sent Yukina Himeragi to observe him and eliminate him if she deems him as a threat, to be his blood partner, and as well as to be his lover.
Read more...
NEWS
Loading RSS data...
POLLBOOTHS
Special: How do you find Yume Eguchi?
Special: How do you find Kiriha Kisaki?
TWITTER